2021 Territory Day fireworks campaign
NT WorkSafe regulates the safe transport, storage and sale of fireworks for Territory Day celebrations. Fireworks are classified as dangerous goods and are regulated under the Dangerous Goods Regulations 1998.
2021 Compliance Checks

Top three compliance issues
Fireworks not secured to prevent physical access by public.
Fireworks stored near or with an ignition source.
Fireworks stored near other combustible material.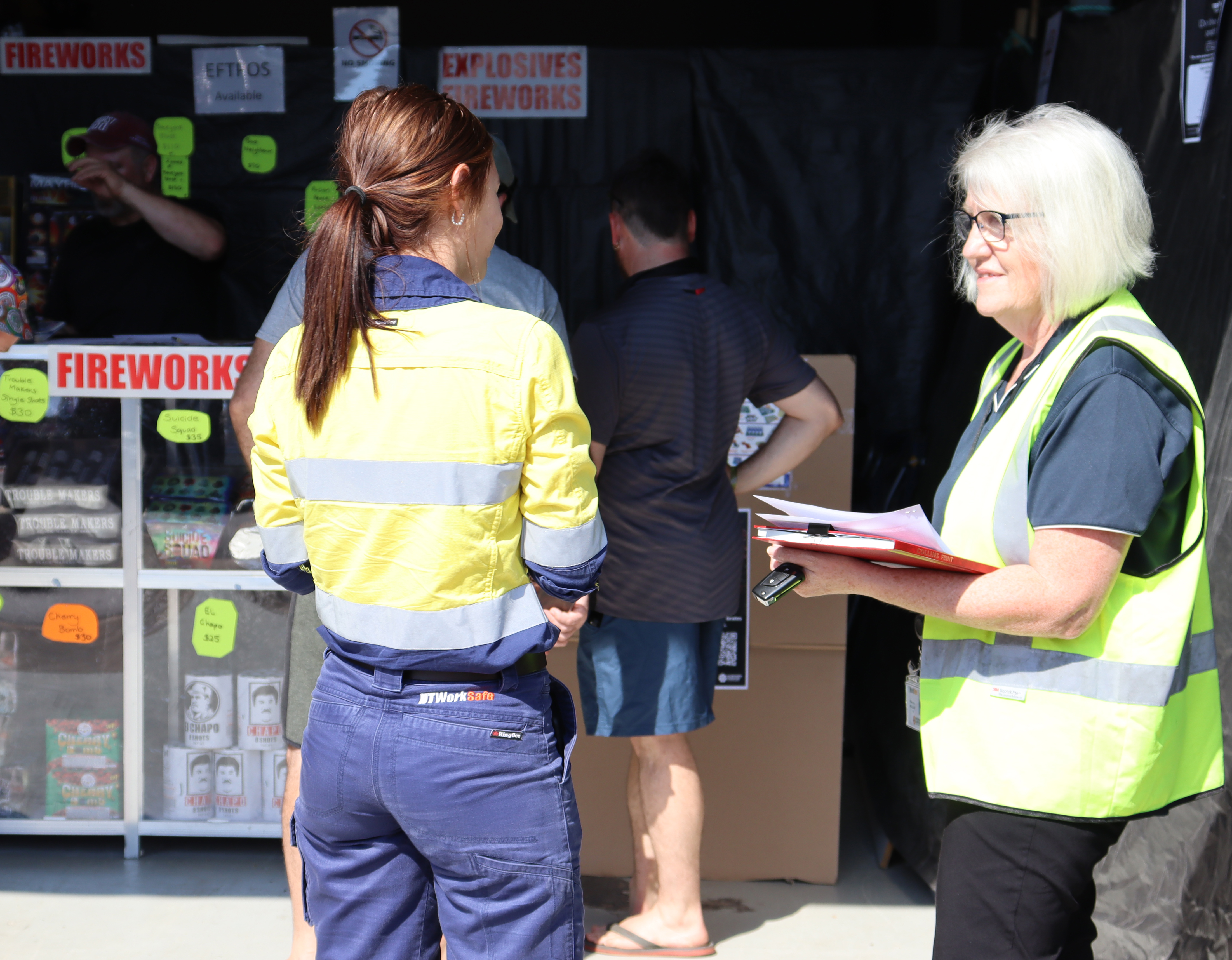 Unused fireworks
The fireworks approved periods have now expired and individuals face a fine of $1,570 if found in possession of fireworks.
It is strongly advised that you do not store fireworks for future use, as the fireworks may deteriorate with age and become unsafe.
People with unused fireworks can contact NT WorkSafe on 1800 019 115 to organise handing in fireworks for safe disposal. Fireworks can also be handed in to a police station front counter.
Other fireworks stats for 2021
Licences and permits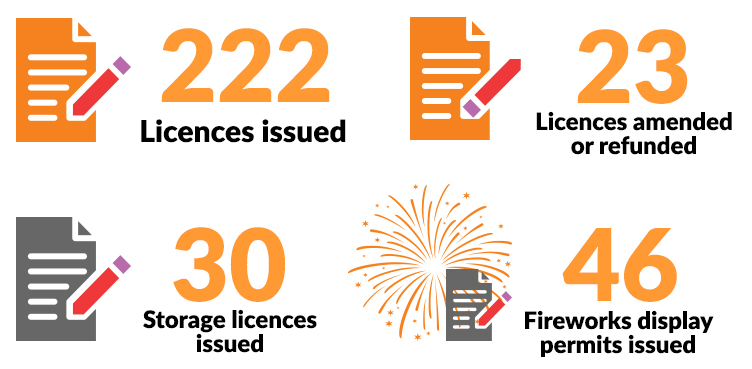 Industry