Certification requirements for installing Photo Voltaic (PV) Panels on buildings
This is a general guide to the building certification requirements in the Northern Territory for the installation of Solar Photo Voltaic arrays on buildings valid as at February 2017.
Prior to installing solar PV panels on buildings, installers should ensure they obtain confirmation of the classification of that building, either from the property owner or agents acting on behalf of the property owner. It is not the role of the installer to determine the classification of a building.
Please note: This is an extract for guidance only and should not be relied on as an exhaustive coverage of the requirements. Refer to the appropriate documents for detail.
Certification of solar PV panels in building control areas
In declared Building Control Areas of the Northern Territory, all building works, including installation of solar PV panels, must comply with the Building Act and Regulations. This includes certification of building works and compliance with applicable construction codes and standards. Exemptions may apply and are discussed below.
Cyclonic regions (wind region C)
Installation of solar PV panels in Cyclonic regions (region C) requires certification; there are no exemptions to this requirement. The NT Deemed to Comply Manual (DTCM) contains approved PV panels support frames and fixings to metal clad roof for use by the building industry in cyclonic regions.
Non-cyclonic regions (wind regions A and B)
All components, including PV panels support frames and fixings to metal clad roof must be approved by the Clean Energy Council.
In non-cyclonic wind regions (regions A and B) building permit exemptions may be gained if the requirements of Building Note 83 and Building Advisory Committee Policy BAC2011/001 are met.
Northern Territory registered engineers
If the above exemptions are not met, an NT registered engineer is required to design the installation. A building permit and final inspection by a registered certifier is required.
In the NT, building certification is overseen by private registered building certifiers. A list of registered certifiers is available on the NT Building Practitioners website.
The flow charts below outline the building certification processes for cyclonic and non-cyclonic regions.
Building certification requirements for installing solar PV in non-cyclonic regions (wind regions A & B)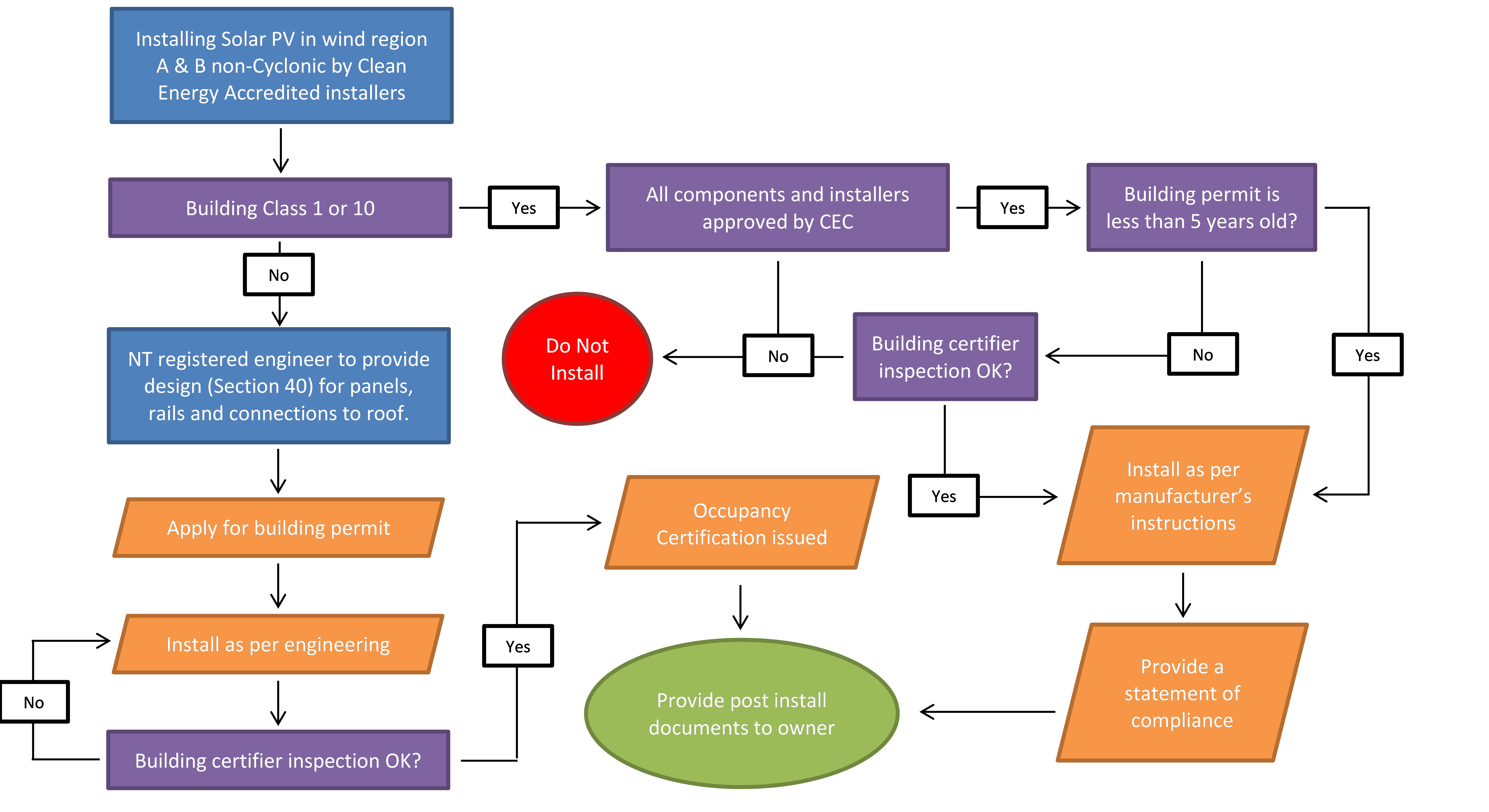 Building certification requirements for installing solar PV in cyclonic regions (wind regions C)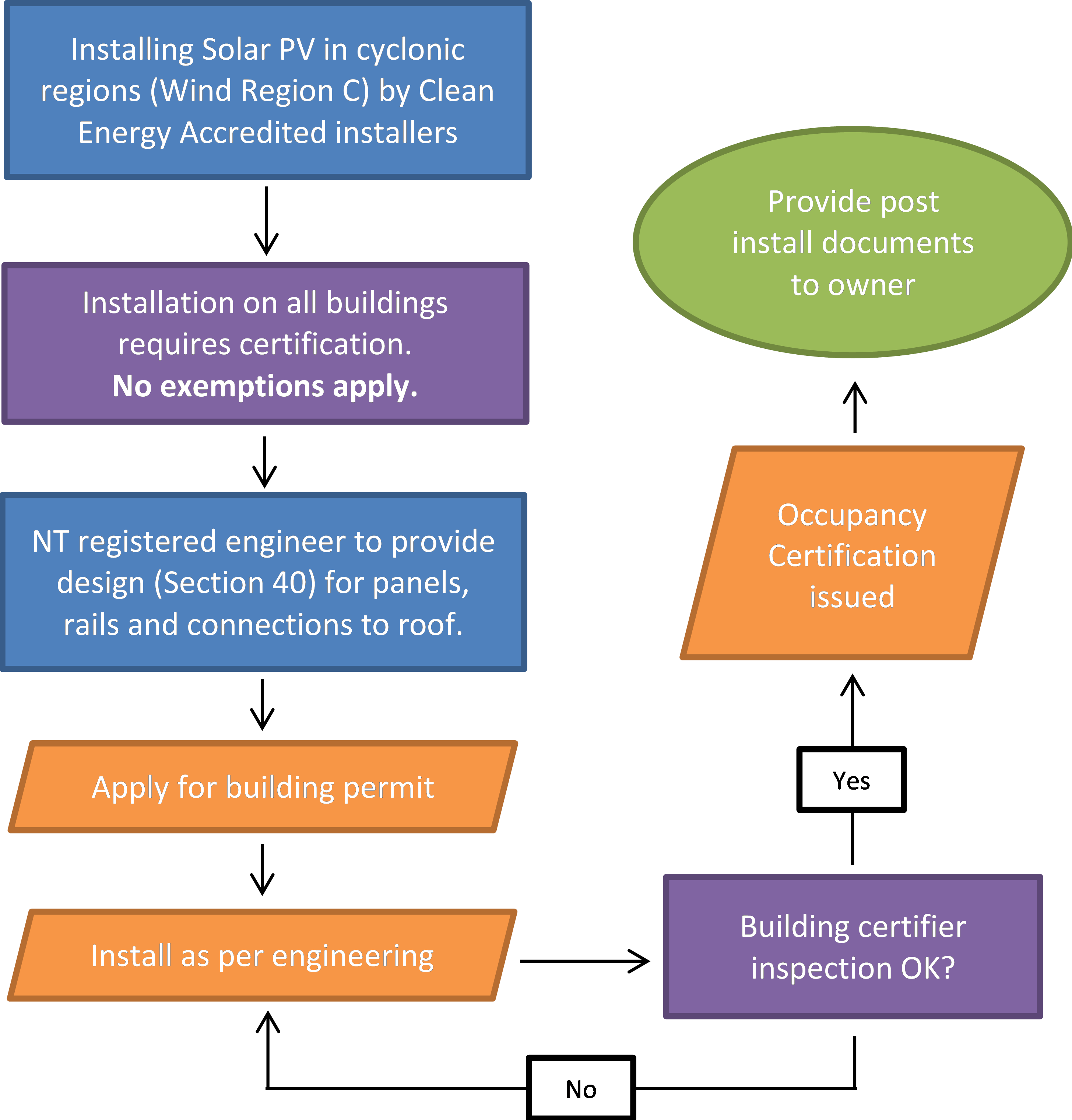 Further information
Contact
For further information on installation of Solar PV panels in the Northern Territory contact Building Advisory Services on (08) 8999 8985 or bas.lpe@nt.gov.au
For electrical and safety information please contact NT WorkSafe on 1800 019 115 or email ntworksafe@nt.gov.au