Power off switchboards before entering ceiling space
The purpose of this safety alert is to remind workers, homeowners and the general public to switch the power off at the switchboard before entering a ceiling space of a commercial or residential building due to the electrical safety risks.
Background
In 2019 two electrical workers were killed in separate incidents in the Northern Territory working on live electrical circuits within ceiling spaces.
In both incidents NT WorkSafe identified the power supply had not been effectively isolated at the switchboard prior to starting work. Electrical testing would have identified the electrical wiring was energised and presented a risk to health and safety.
Contributing factors included
Power was not isolated at the switchboard.
Electrical wiring in the ceiling space was not effectively tested prior to starting work.
Action required
Before entering a ceiling space, switch off all power at the switchboard and take steps to prevent the power from being switched back on until the ceiling space has been vacated.
A lockout, tag out system will greatly assist in effectively isolating power and preventing it being re-energised by other persons.
Effectively test electrical wiring prior to starting electrical work. A trailing lead solidly connected to a known earth may greatly assist in this exercise, especially when working with switch wires
Only use electrical testing instruments which have been tested against a known live source, double check the settings on the instrument prior to attempting measurements.
Conduct a risk assessment of the ceiling space and identify any hazards before entering to start work. Hazards could include:

Live electrical wiring and accessories
Location of water pipes and electrical wiring, including wiring from solar panels
Rodents or reptiles such as snakes
Stinging insects such as bees, hornets or wasps
High temperatures, and high humidity
Sharp objects in roof trusses and ceiling joists, such as protruding screws and nails

Note: Electrical wiring supplying the switchboard are live unless the property has been disconnected. Supply cables from the solar panels to the inverter unit will be live when the solar panels are generating electricity.

Use a battery operated light source to effectively illuminate any hazard in the work area.
Don't work alone, let someone who is onsite and contactable, know that you are entering the ceiling space and how long you will be.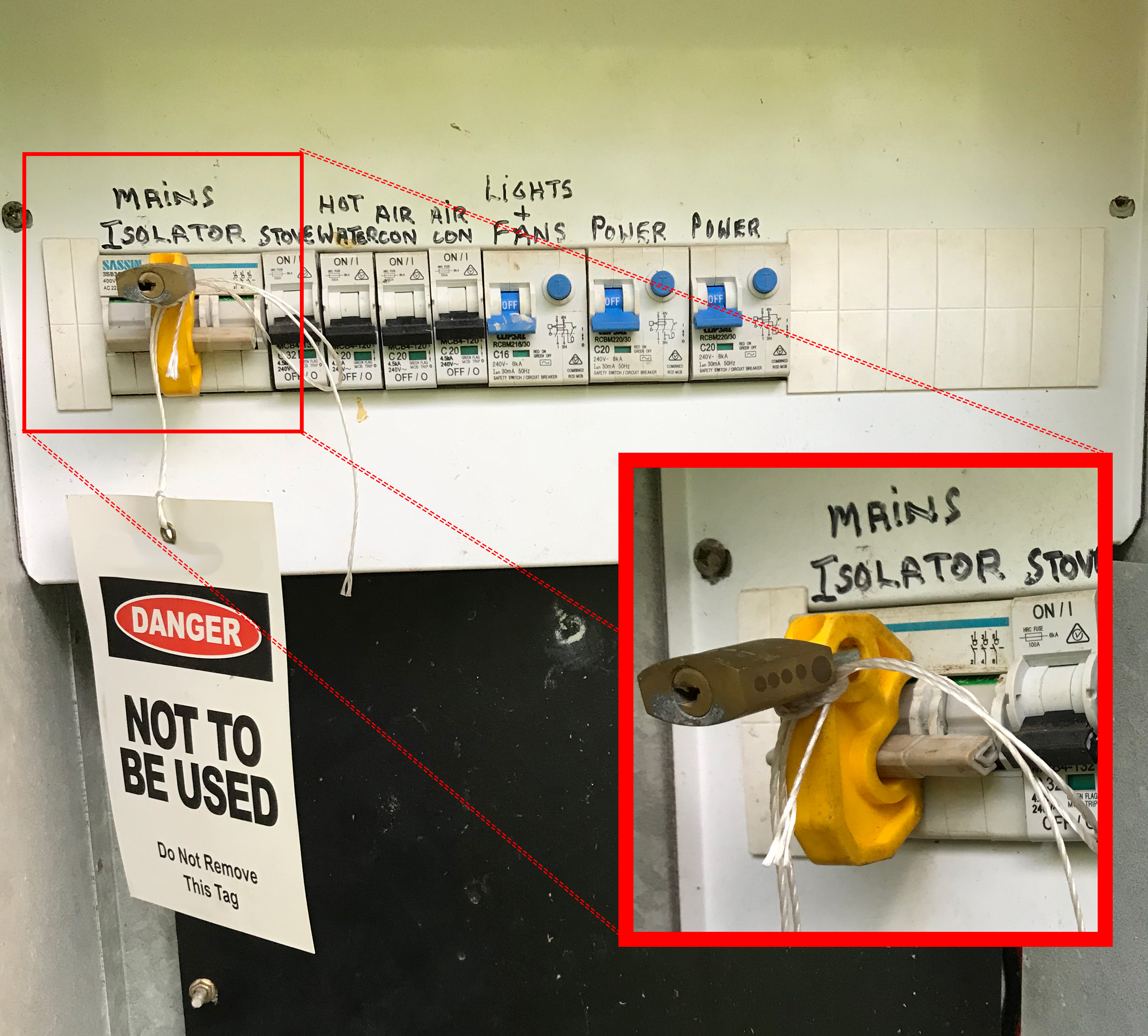 Further information