Safe storage of aerosol spray cans
The purpose of this Safety Alert is to highlight the importance of correct storage of aerosol spray cans and the benefits of using Personal Protective Equipment (PPE) when undertaking tasks.
Background
Two workers carrying out civil works escaped injury when a 500g aerosol spray can exploded after the can was shaken ready for use. The personal protective equipment (PPE) worn by the workers prevented injuries from the explosion and the hot paint. Only the workers PPE sustained damaged from the explosion.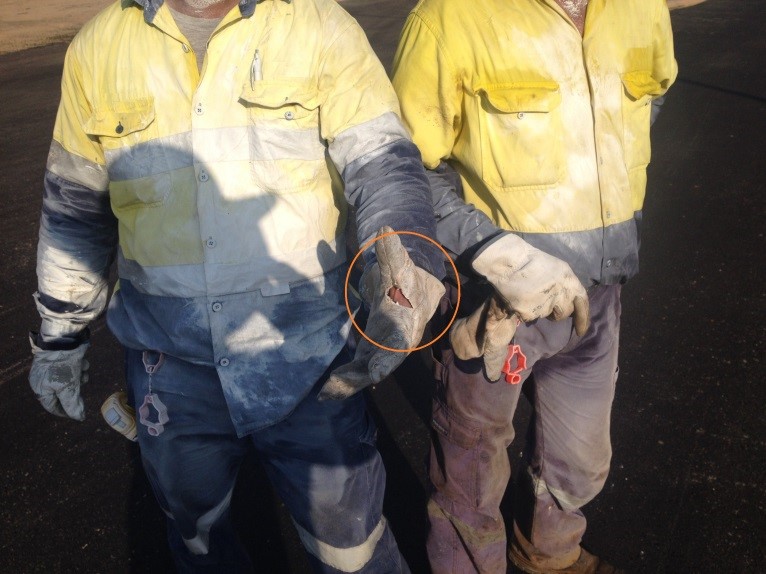 Contributing factors
The aerosol spray can was placed on a roller above the engine compartment.
The combination of heat from the engine and direct sunlight caused the spray can to over pressurise.
Action required
Do not leave aerosol spray cans in direct sunlight or near a heat source.
Read the safety information on the aerosol spray can before use and refer to Safety Data Sheet
Provide information to workers regarding the safe use of aerosol spray cans
Reiterate the importance of wearing the correct PPE to suit the task.
Disclaimer
This Safety Alert contains safety information following inquires made by NT WorkSafe about an incident or unsafe practice. The information contained in this Alert does not necessarily include the outcome of NT WorkSafe's action with respect to an incident. NT WorkSafe does not warrant the information in this Alert is complete or up-to-date and does not accept any liability for the information in this report or as to its use.