Small Business Safety Advisors
A safe workplace benefits everyone. Contact our Small Business Safety Program to receive free WHS information and advice.
Find out more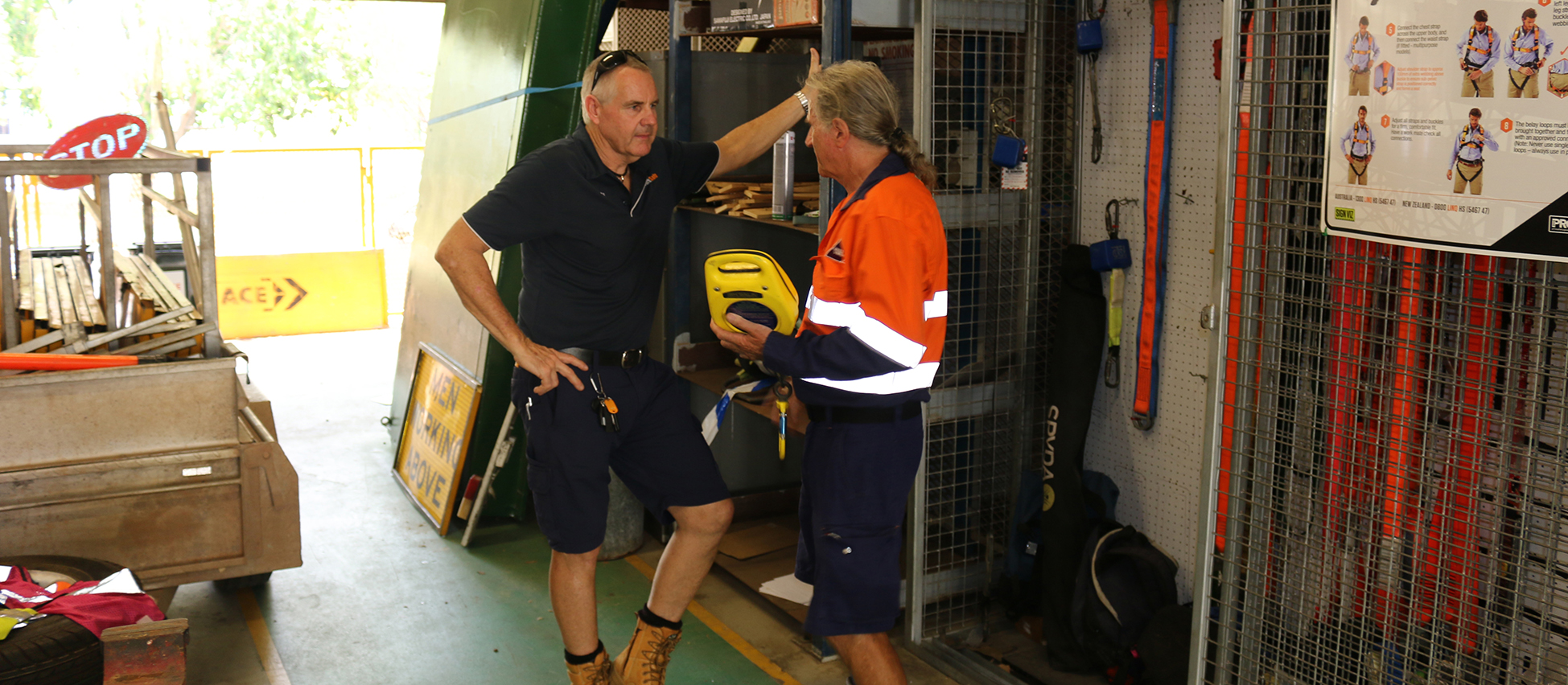 Latest news
NT WorkSafe Inspectors have attended another forklift tip over, making it the third such incident in four weeks in the Territory.
---
NT WorkSafe has charged a cattle mustering contractor with four breaches of the Work Health and Safety (National Uniform Legislation) Act 2011, over an incident where an 18-year-old worker was severely burnt when a 44-gallon Avgas drum exploded.
---
Go to newsroom
Latest safety alerts
The purpose of this Safety Alert is to remind forklift owners, operators, and workers of the hazards associated with operating forklifts, in particular on uneven ground with elevated heavy and large dimension loads, and to reinforce the use of well-established ways to minimise the risk of injury from tipping over.
---
The Australian Competition and Consumer Commission has issued a product safety recall for ESS Home Energy Storage System Batteries.
---
View all safety alerts