GHS 7 transition
The Territory's transition to using the Globally Harmonised System for the Classification and Labelling of Hazardous Chemicals has commenced.
Find out more
Small Business Safety Advisors
A safe workplace benefits everyone. Contact our Small Business Safety Program to receive free WHS information and advice.
Find out more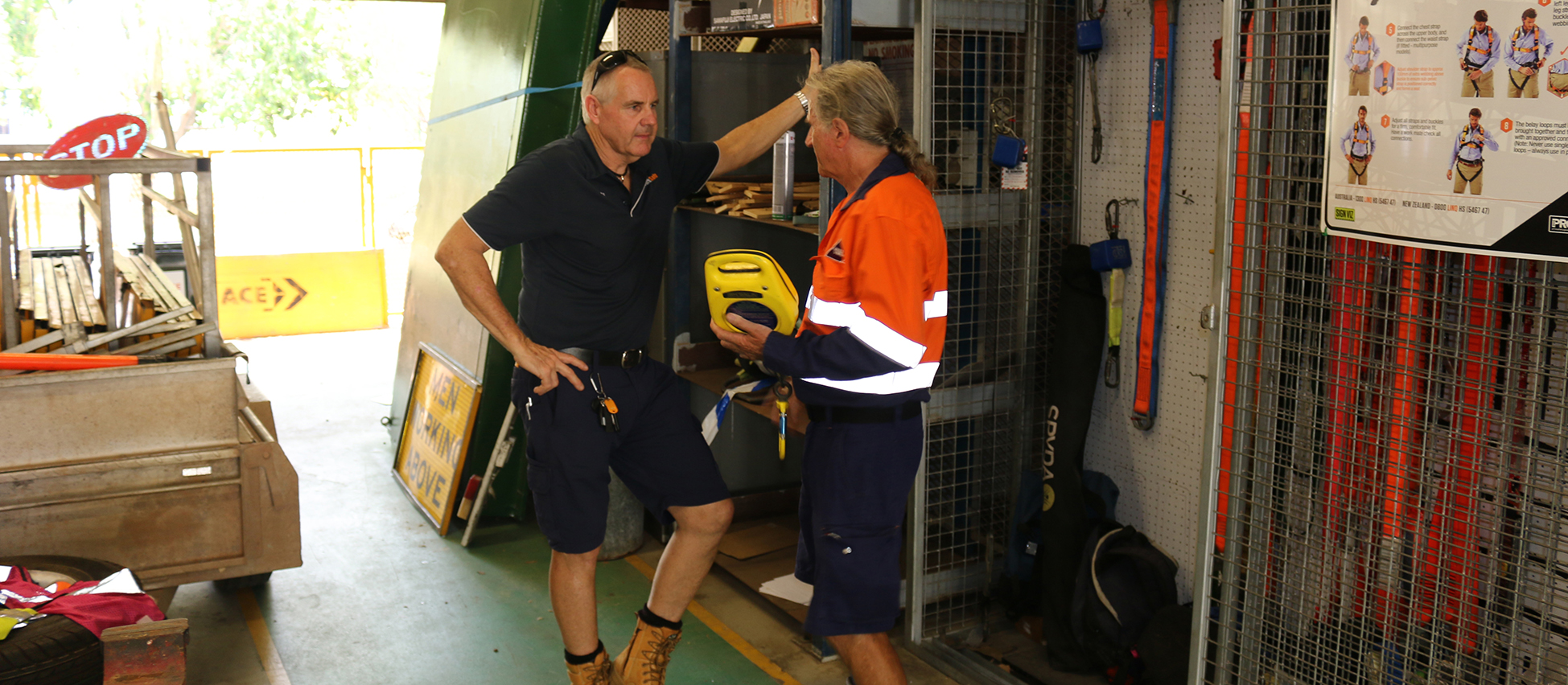 Latest news
NT WorkSafe has charged a Darwin mobile crane hire company over a serious incident where two workers suffered crush injuries.
---
NT WorkSafe has charged two New South Wales based companies and a company director for breaching the Work Health and Safety (National Uniform Legislation) Act 2011 (the Act).
---
Go to newsroom
Latest safety alerts
The Australian Competition and Consumer Commission has issued a product safety recall for ESS Home Energy Storage System Batteries.
---
The purpose of this Safety Alert is to highlight the dangers of unauthorised people accessing residential construction and demolition sites and to urge the persons with management or control of these sites to secure the sites to prevent such unauthorised access.
---
View all safety alerts