Working in heat
This short video will provide you with some tips on how to work safely in the heat. Heat, whether seasonal or part of the normal working environment, is both a health and safety hazard.
Find out more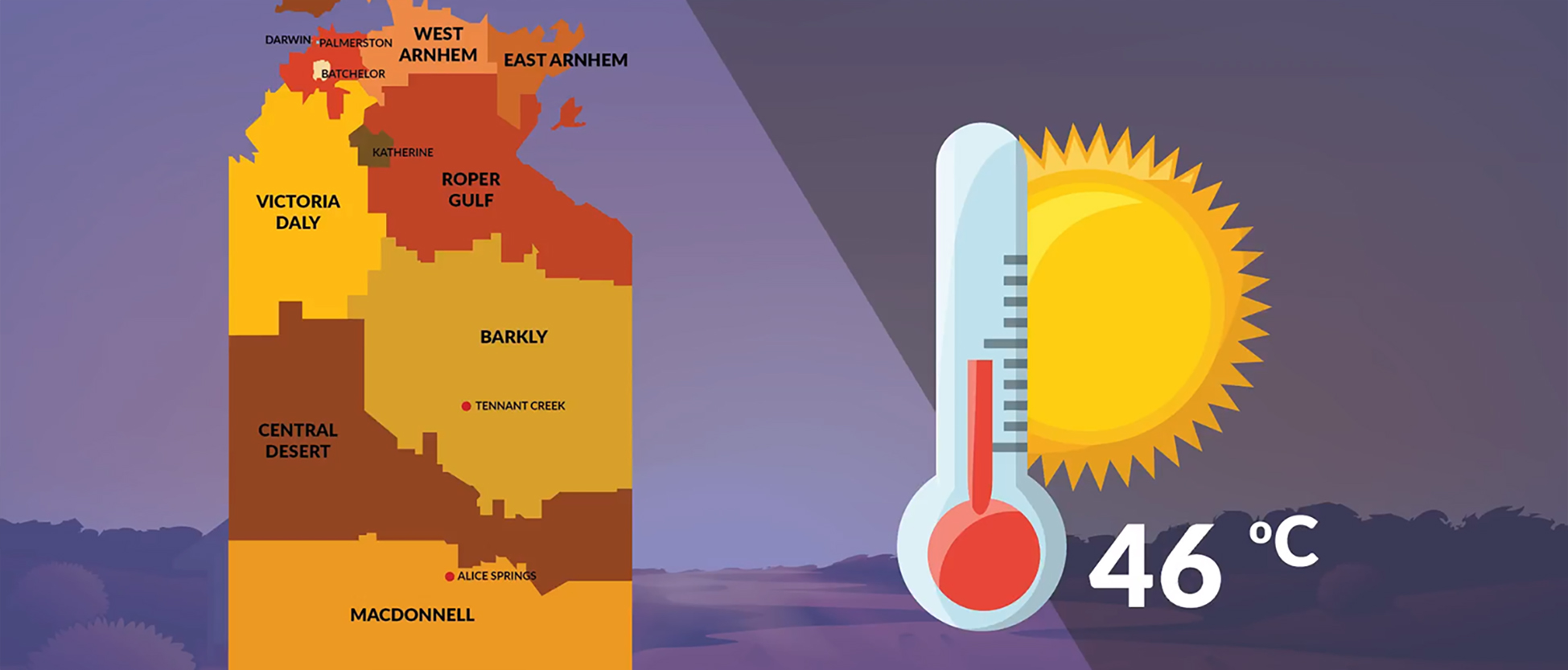 National Return to Work Strategy
The National Return to Work Strategy has been launched. This 10 year strategy aims to minimise the impact of work-related injury or illness, and enable workers to have a timely, safe and durable return to work.
Find out more
Latest news
The Attorney-General and Minister for Justice invites nominations for a current vacancy on the Workers Rehabilitation and Compensation Advisory Council
---
NT WorkSafe has charged Dexter Barnes Electrical, and its Director over failures in the workplace which resulted in the death of a fourth year apprentice.
---
Go to newsroom
Latest safety alerts
The purpose of this safety alert is to remind workers, homeowners and the general public to switch the power off at the switchboard before entering a ceiling space of a commercial or residential building due to the electrical safety risks.
---
The purpose of this Safety Alert is to highlight the risk of serious injury or death when using a vehicle hoist.
---
View all safety alerts