Wheelchair users seriously injured in two separate vehicle incidents
Background
NT WorkSafe has been notified of a number of vehicle incidents involving National Disability Insurance Scheme (NDIS) service providers and participants in recent months. In the most serious incidents, two wheelchair dependent participants were seriously injured in separate incidents due to the incorrect use of the fitted wheelchair restraint systems.
Incident one: A participant serviced by a care provider in Alice Springs sustained a broken leg after their wheelchair jerked forward as the vehicle they were travelling behind suddenly braked.
Incident two: A participant under the care of a Darwin support service fell from their wheelchair as the vehicle they were travelling in came to a halt as it approached a stop light. As a result of the fall, the participant suffered a broken leg. In both instances, all restraints were not properly used at the time of the incident.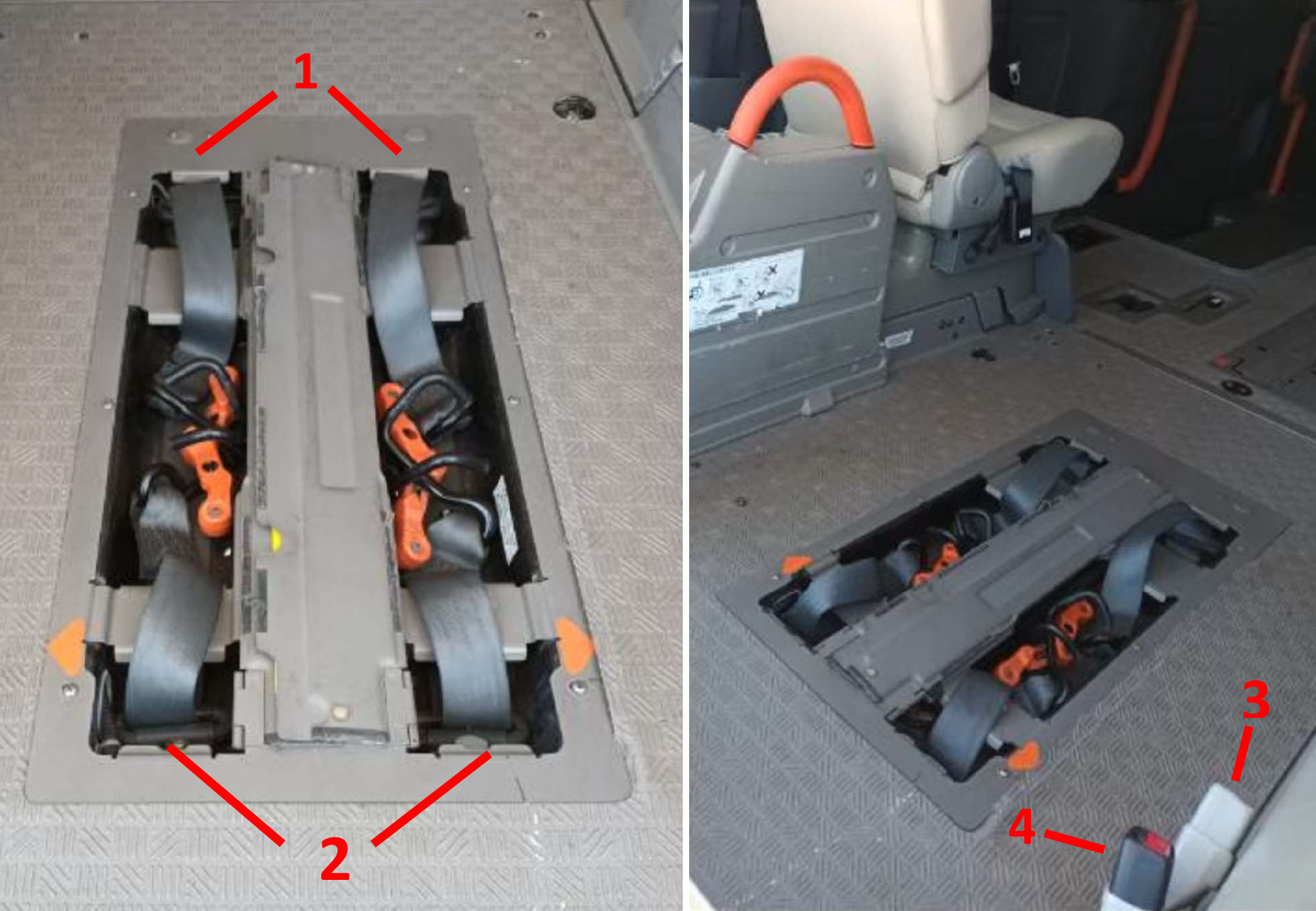 Disclaimer
The above information is based on preliminary findings from NT WorkSafe's initial enquiries. Inquiries are ongoing to determine the cause of the incident and the appropriate regulatory response.
Safety Information
Transporting wheelchair dependent persons in vehicles presents a risk for serious injuries or death, mainly as a result of unsafe securement practices.
NT WorkSafe strongly urges all workplaces undertaking such activity to ensure the following measures are in place, and that they are effective:
Undertake Hazard Identification, Risk Assessment and Control (HIRAC) beginning by identifying hazards related to the transport of persons using wheelchairs in vehicles using the Code of Practice for how to manage work health and safety risks;
Consider available control measures and implement them to eliminate or minimise the risks so far as is reasonably practicable. These may include:

Ensuring that the wheelchairs and vehicles being used pass industry requirements and meet the specific mobility and transport needs of participants;
Ensuring that the wheelchair tie-down and occupant restraint system being used strictly adheres to manufacturer's guidelines and relevant Australian Standards;
Ensuring that all workers and duty holders have adequate information, training and instruction on wheelchair transport, with a focus on the use of different types of restraints;
Adopting a checklist system such as:

Pre-trip assessment checklist to ensure all transit equipment are in good condition, transport and securement procedures are strictly followed, and first aid kits are accessible in case of emergency; and
Post-trip assessment checklist to verify the established procedures were followed correctly before allowing another travel to occur;

Creating a regularly updated system containing participant information, their individual needs, including behaviours of concern that may pose a risk during transit; and
If practicable, having another worker to provide assistance and checks to ensure accuracy and completeness in the use of the restraint system; or alternatively, placing on one side of the vehicle an instructional diagram outlining the appropriate restraint system procedures that serves as the worker's reference and reminder, should another worker be unavailable to physically inspect the task.

Follow the Northern Territory's Work health and safety consultation, cooperation and coordination Code of Practice, and consult your workers and their health and safety representatives when deciding how to manage the risks in the workplace, including when reviewing and making changes to existing processes; and
Discuss the hazards identified, the likely risks and harm these could cause, and seek feedback from your workers on the control measures you have implemented at your next toolbox talk or team meeting.
Further Information
Contact:
Communications Unit
Email:
ntworksafe@nt.gov.au