2022 Territory Day fireworks campaign
NT WorkSafe has completed its 2022 fireworks campaign aimed at ensuring industry compliance and community safety during Territory Day celebrations.
NT WorkSafe regulates the storage, use and sale of fireworks for Territory Day under the Dangerous Goods legislation.
2022 Compliance Checks

Top Compliance Issues
The top compliance issues that required NT WorkSafe inspectors to give verbal directions to correct are:
Fireworks stored near or with an ignition source
Fireworks unsecured to prevent unauthorised access
Fireworks exceeding the allowable amount stored outside of display cabinets
Fireworks stored outside of spark-proof packaging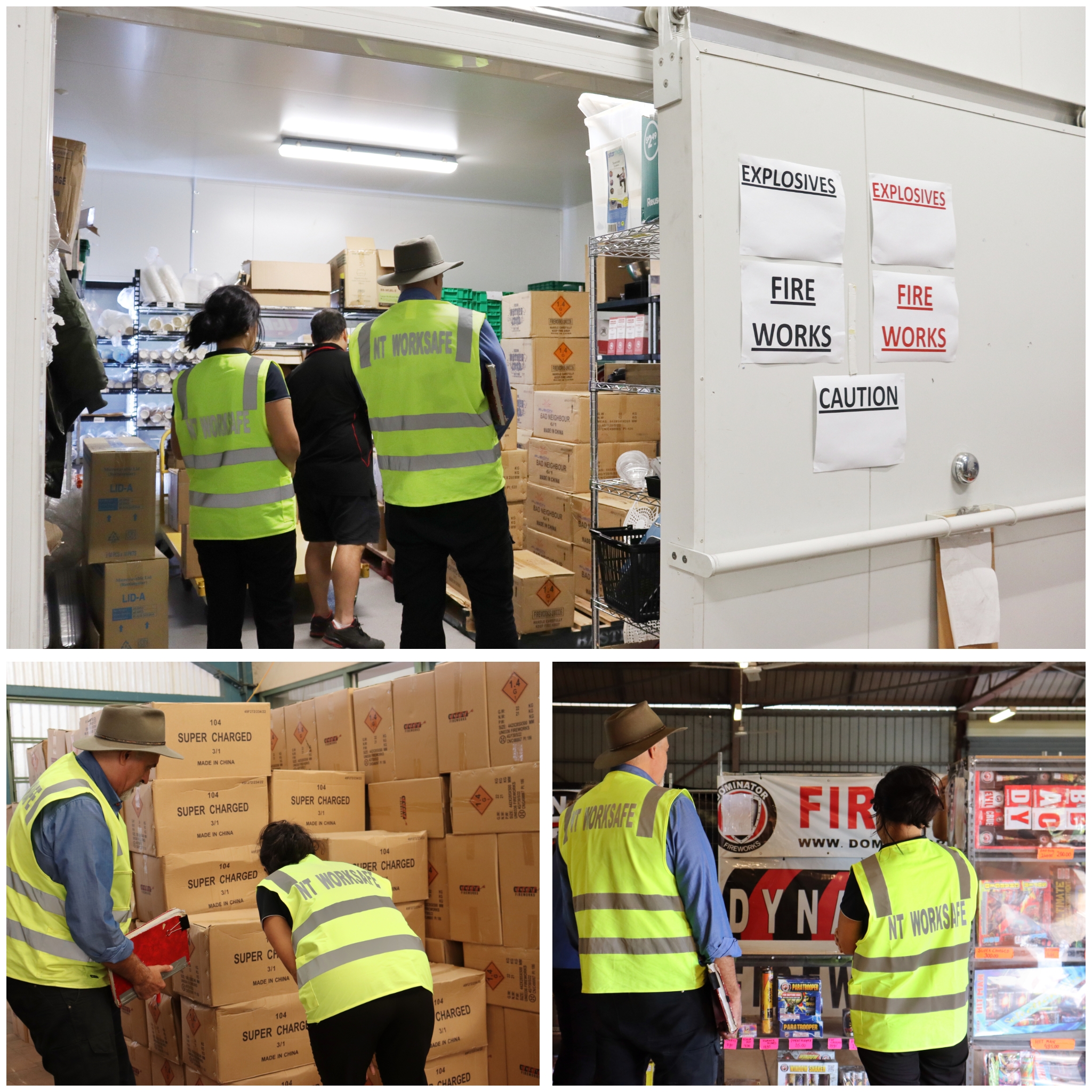 Unused fireworks
The 2022 approved periods for fireworks have expired, and it is now illegal to possess and use fireworks.
The penalty for individuals who are caught illegally possessing fireworks has increased to $1620 effective 1 July 2022.
Do not store fireworks for future use, as the fireworks may deteriorate with age and become unsafe.
Call NT WorkSafe on 1800 019 115 and organise to hand them in for safe disposal. Alternatively, fireworks can be handed in to your local Police Station.
Other fireworks stats for 2022
Licences and permits
Industry