Fatigue Challenge a hit among students at the CSC Futures Expo
Students from the Casuarina Senior College flocked to NT WorkSafe's booth during their recently held Futures Festival to take part in fun-filled learning activities that aimed to educate them about their work health and safety rights and responsibilities, and fatigue.
NT WorkSafe showcased safety posters that provided information on the different rights and responsibilities in the workplace. A Work Health and Safety Quiz Competition was also facilitated to engage and enable students gain more understanding of this matter.
The Fatigue Challenge was particularly a crowd favourite, with numerous students lining up to take a shot at successfully completing the buzz wire game with and without fatigue goggles on.
The participants' focus and concentration were certainly challenged, more so when they wore the fatigue goggles, as they tried to move the metal loop along the wire maze without touching it.
More than providing fun and entertainment, the activity allowed students to experience how fatigue feels like, and to be aware of how this physical and mental state can increase a worker's or any person's exposure to hazards and risks.
Over 500 students attended the Futures Festival.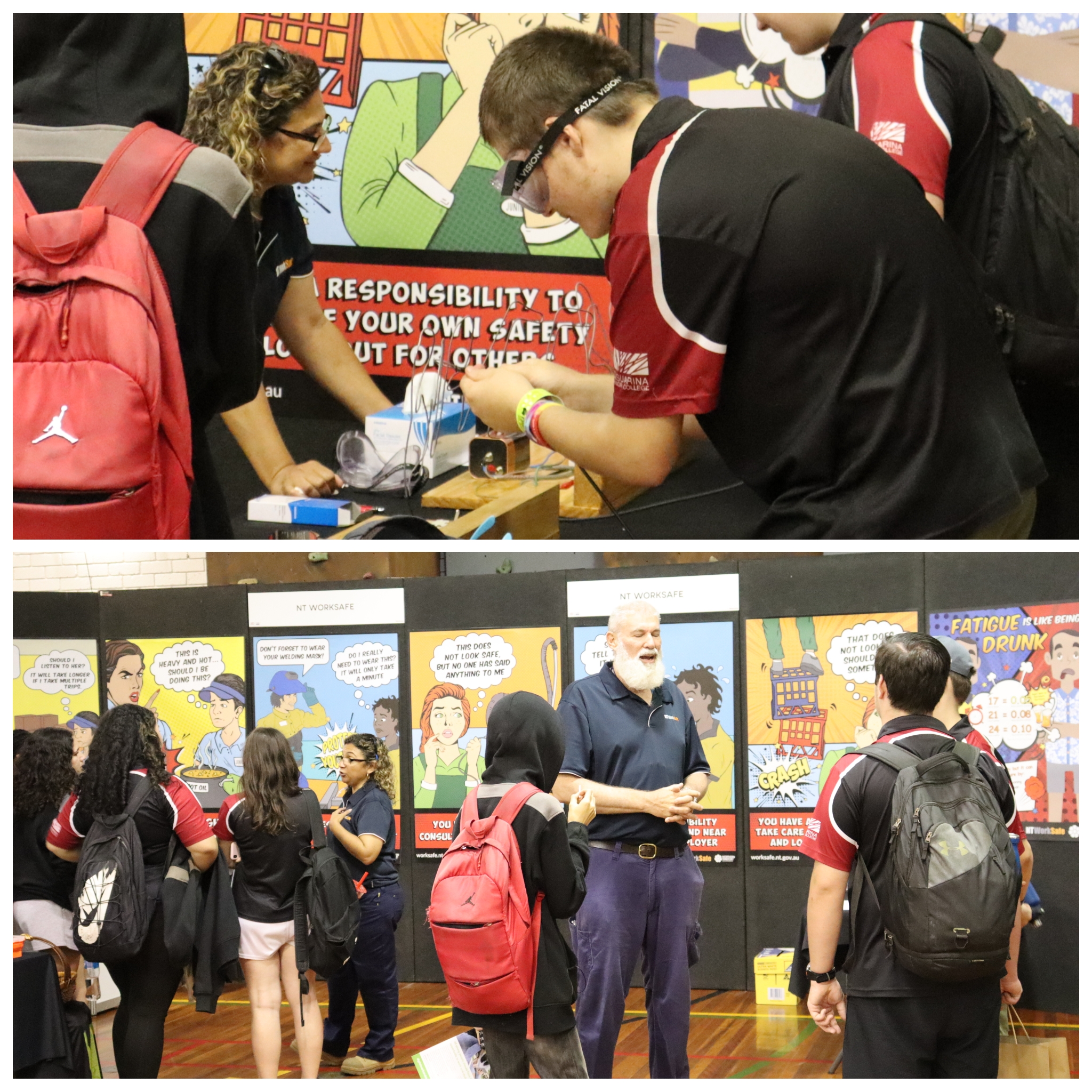 Accepting invitations
NT WorkSafe is available to attend careers events organised by Northern Territory Schools as part of our Young Workers Program. For more information or to send us an invitation, email ntworksafe@nt.gov.au